NEBULA ONE VAPORIZER REVIEW BY ME3CBD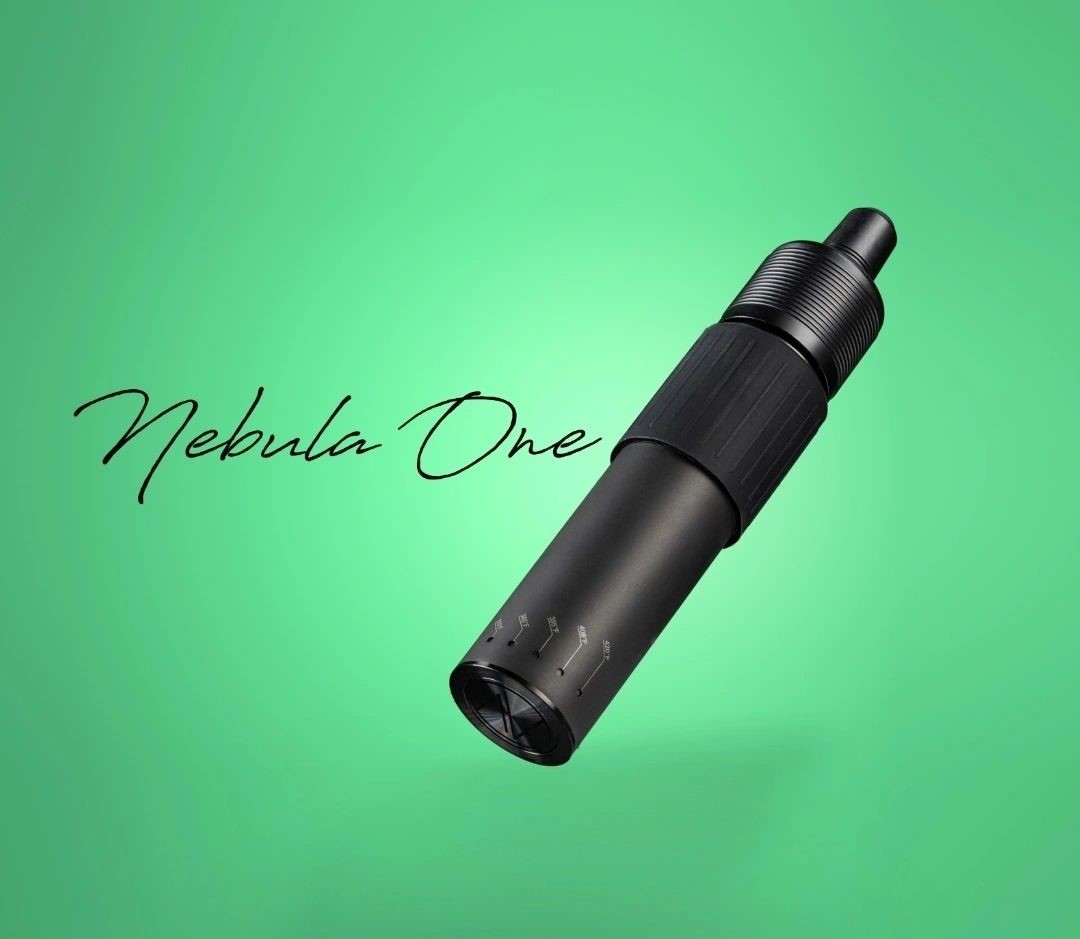 How did Richie from ME3CBD get on with the Nebula One?
When considering what type of dry herb vaporizer to buy, one of the most important factors to consider is the heat method. The most common options are conduction and convection. Conduction is a direct heat method, whereas convection forces superheated air around the material so that it's vaporized by indirect heat. 
The main advantage of convection is that it does not burn and produces a cleaner vapor with a pure taste. 
With the Nebula one we get the best of both worlds as it uses both Convection and Conduction heating.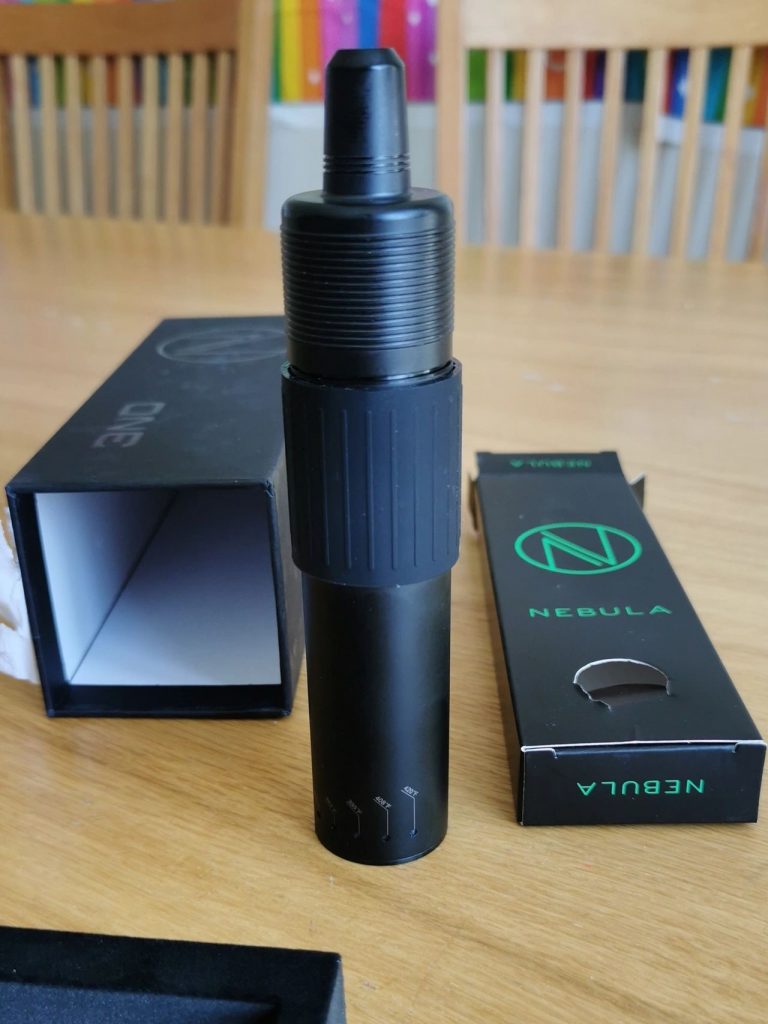 So I have been using the Nebula one for a few months now and I'm very happy with it. It feels like a premium product straight out of the box.
It fits in the hand nicely, it isn't too heavy but there is enough weight in it from the stainless steel body that makes it feel top quality. 
The Nebula one has a single button to operate, which is used to turn it on/off, to toggle between the 5 temperature options and to set the device to quickly heat and get it ready for vaping. 
This quick heating system only takes around 30 seconds and then you are good to go. Very simple to use. 
The Nebula one uses a patented helical heating chamber that can provide both conduction and convection at the same time.
This chamber is ceramic and its structure allows the vapor to take the evenest route possible.
Loading your herb into the vape is super easy as well. The mouthpiece simply pulls off revealing the ceramic chamber, this is where you load in your dry herb. It even comes with a little packing tool to help get your dry herb packed nicely into it.
The 5 temperature options are great to have. Because different Terpenes and Cannabinoids can release different effects and flavors at different temperatures having the 5 temperature options allows some experimentation if you want to play around with it. Included in the box is a water pipe adapter to turn your vaping experience to the next level. 
Also included in the box are:  
1 x Silicone Sleeve
1 x Packing Tool
1 x Extra O Ring
1 x Cleaning Tool
1 x USB Cable
2 x Stainless Steel Mesh
1 x Quick Guide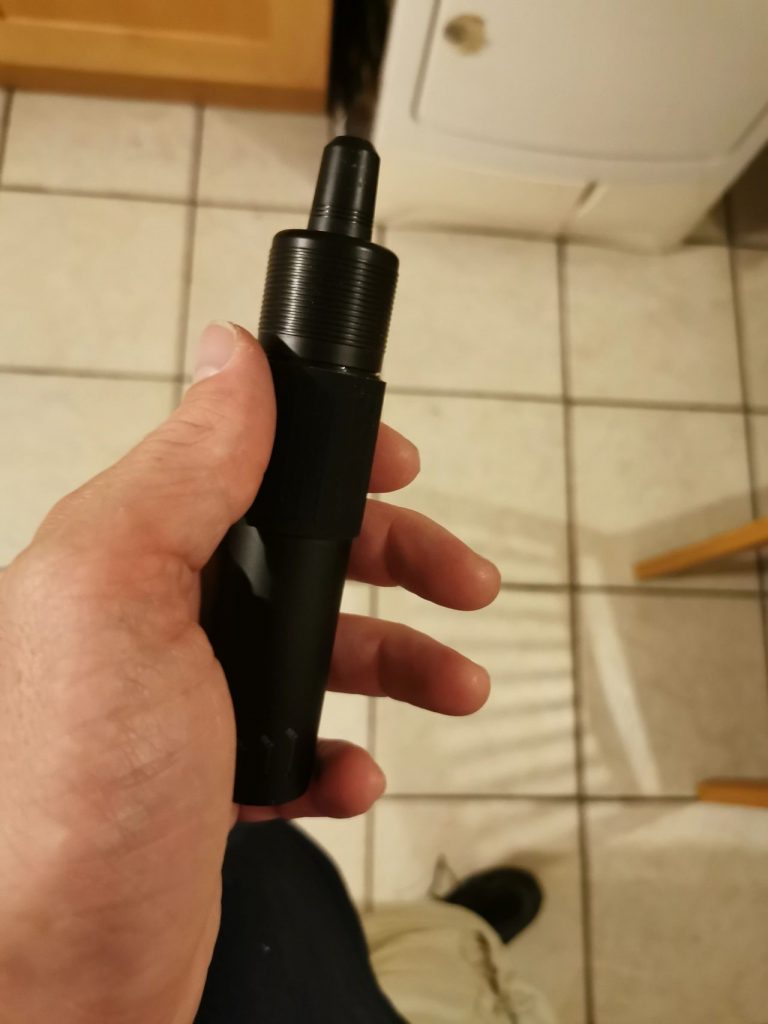 There aren't huge clouds from this vaporizer, the higher the heat setting the more cloud you can get but the trade-off on the higher temp is less of that flavor from your dry herb and also it gets a little harsher on the throat in my opinion.
I found the battery life very good too. You can fully charge in about 2 to 3 hours via  the supplied USB cable.
This is a well built, very portable vaporizer and comes in at a very reasonable cost of 54 Euro (45 Sterling) direct from the Nebula website. 
I got some great flavor from my flower although not the biggest clouds which is fine with me.
Is there anything I would like different from this vaporizer? 
If I had to pick one thing I could change it would maybe be the mouthpiece,  it gets quite hot toward the back end of the 90-sec session on those long draws.
Other than that for the price it's one hell of a vaporizer.
Thanks for reading, and don't forget to subscribe to the blog and be the first to know about all new entries.
Richie, ME3CBD