Portable and Powerful Herb Vaporizer
The Nebula Fuzion has been made to give you complete control, be portable and give the best experience with your herbs and flowers. The Fuzion has the optimum temperature range starting from 100°C and ending at a massive 230°C (212°F – 446°F). Easily adjustable using the LCD screen. The convection heater just needs 30 seconds to quickly heat your flower and then you are ready to enjoy. The mouth piece has been made with food grade material and gives a clear airflow for your material. We have made the Fuzion to be powerful with a sleek design and simple USB charging to enjoy anytime.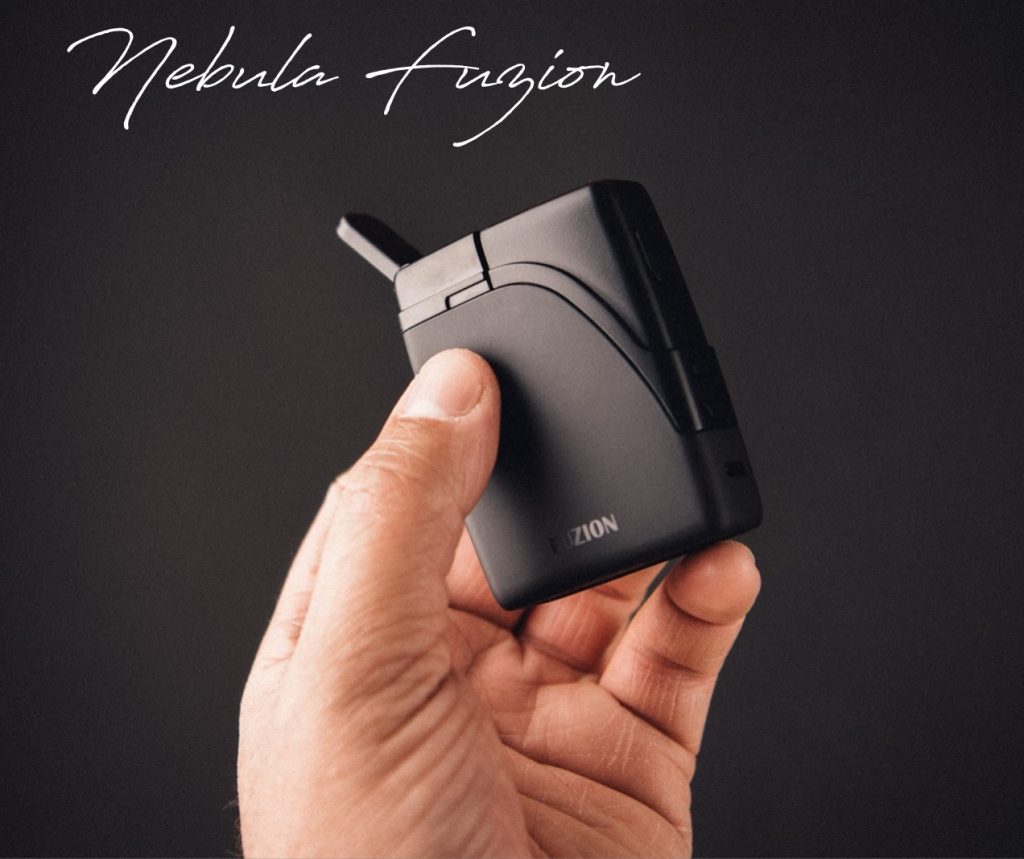 Choose the perfect temperature
The Fuzion offers the perfect temperature range starting from 100°C and ending at 230°C (212°F – 446°F). The convection heater only needs 30 seconds to quickly heat your material.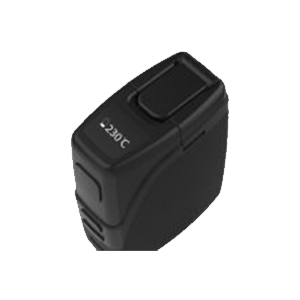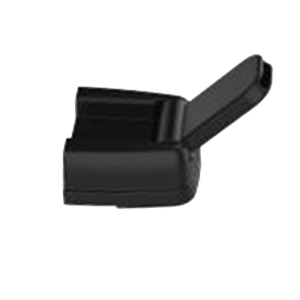 The mouthpiece is made from the highest quality food grade material. This combined with an isolated air path produces clean and smooth vapour.
The easy to use magnetic connection allows for quick and easy attachment of the mouthpiece and accessories. The flip out mouthpiece creates a low-profile design.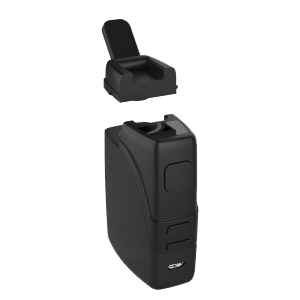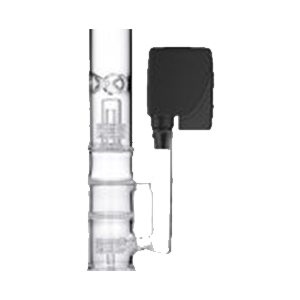 The Nebula Fuzion's magnetically attached water pipe adaptor works with 14mm and 18mm fittings. The WPA allows for more vapour production and water filtered hits that will take your vaping experience to the next level. The water pipe adaptor can also be used as another mouthpiece. SOLD SEPARATELY.
Stealthy little vape (Reviewed by my brother). This unit is extremely stealthy and so easy to use. The precise temperature selection and combination convection/conduction oven are features I've not seen on a device at this price level. Yet the quality of the unit and accessories haven't been compromised to achieve this.
Using the Fuzion is simple; load it, 5 clicks on, choose your temperature, hold 3 seconds, small wait, enjoy! The heating time takes between 20-40 seconds depending on your temperature and if you are heating from cold. The 2 minute session timer is perfect for getting all the goodness from your bowl, and I find I only need to extend the timer if I have packed it a bit too much. 3 clicks of the power button will add another 30 seconds. You can also cancel the heating at anytime by holding the power down button for 3 seconds, this saves on waste if you're interrupted and is very handy when the bus turns up! The vibration alert when temperature is reached is also a neat feature as there's no need to constantly watch the unit, and no danger of missing that first sweet hit.
The vapour from this thing is potent. Very light and flavourful at the start with all the terpenes released, then progressing to a more toasty, nutty and thicker cloud. The oven is very efficient even when only partially loaded. I've tried a full bowl, half bowl and used some pucks (compressed herb discs) and all were evenly toasted without stirring. It can get hot at the highest temperatures or with back-to-back sessions, but it's no worse than the last few pulls on a roll-up. Battery life is pretty close to what is stated. From full charge I did 8 burn-offs at max temp then it took another 3 at 160°C before the battery gave out. Day to day I get between 6 - 8 sessions outside, the low end has been on particularly cold days. Indoor use can be between 7 - 11 sessions and from completely empty the battery takes 2 hours to fully charge. I would definitely recommend you buy this, I've already recommended it to all my smoking buddies!
Small but mighty! Excellent little vape that packs a punch! On first receiving the device I noticed it had a problem with airflow and it felt like there was a blockage, however the mouthpiece is incredibly easy to take apart (for cleaning) and I found that the plastic ring inside the mouthpiece had rotated and blocked the airflow hole, however after I corrected this it worked like a charm

Pros: - Excellent interface allowing precision control of the temperature, which lets you gradually inctease the heat as you progress through sessions. - incredibly easy to use, one handed operation. - sleek design and good portability

Cons: - battery life could be longer, however it is incredibly fast to charge, reaching full in under an hour and able to be used whilst plugged in - issue with airflow upon receiving, but this has been resolved, I mention it for anyone else who is buying this unit to know, it should not feel while vaping like no air is being drawn in from the bottom
Overall for the price I am very satisfied with this vape.
Great value, great build quality. I was originally a bit sceptical of this vape as I couldn't find it being sold in any other shops however after a quick email to the company I found out that this is the exact same vape as the Vivant Ambit (just a different manufacturer.) If you want more info about this vape just look up the Vivant Ambit and you'll get a lot more reviews. That being said this vape is really impressive for its cost.

Pros: Amazing value, beautiful LCD display, simple to use and remember how to use, quick heat-up time (around 20-30 seconds), really good build quality, haptic feedback (vibrates when done heating up), wide range of temperatures avaliable, strong magnet on the mouthpiece and a nice tapered fill port.

Cons: Mouthpiece can heat up when taking long drags, can sometimes take a few tries to turn on/off, no temperature sensor so you cant tell the progress of your heating up time and theres a bit of a plastic taste the first few uses. Overall I would definitely recommend this vape, its amazing value and is perfect for your first time vaping.
You'll LOVE IT!!! Stop reading...and click BUY!! Seriously, this little Titan is next level. I'm impressed by the quality and feel of it, the functional screen and straight forward buttons. After you set your heat, which it vibrates to tell you, then when its ready, which it vibrates to tell you too, it has a 120 second countdown😁. This cool function, you can even turn off. After heating herb for 3rd time and going up to 405 degrees feirenhet, which you can easily adjust yourself, the mouthpiece did get warmy-warm-warm...but come on, what vape doesn't after 5 minutes of constant use and 405°!
Overall, this little Beast is a bargain for the price and an absolute value of a product. - --Peace and Plant-Based Grease--
PERFECT IN EVERY WAY. Really pleased I bought this vape. Don't have anything negative to say about it. Super fast delivery which was nice. Lovely packaged box and the product itself is so easy to use and fits lovely in your hand.

Really nice magnet feature to put lid on and to hide mouthpiece. This vape is perfect in every way, smooth but strong and makes your green very tasty. Would recommend this vape to anyone but especially newcomers. Looks like I can finally get tobacco out of my life thanks to this little beast
Well designed and built. Good features. Easy to use. After decades of smoking, this is my first time using a dry herb vape. I was worried it wouldn't hit the spot in the same way but after trying out the nebula fuzion I can say I probably won't be smoking very often now if at all.

The nebula is a much healthier and stealthier method. It has a nice draw and for hardened smokers, at higher temps it can feel like a proper toke if that's what your into. The fuzion looks nice and sleek and also feels comfortable in the palm of my hand. It feels well designed and built. Easy to use with good features. Very pleased with it.
Nebula Fuzion - Preis/Leistungs Sieger. Für den Preis findet man kein besseres Produkt. Macht einen guten Eindruck, trotz Plastikmundstück. Ich habe mehrere Vaporizer getestet, aber keiner von denen kann das, was der Fuzion kann und zwar schon ab 100 Grad dampfen, bei anderen erst ab 150 Grad und dann nicht stufenlos regulierbar, wie es der Fuzion kann.

Man hat alle wichtigen Funktionen, die ein Premium Modell auch hat und muss dafür nicht tief in die Tasche greifen. Ganz schick sieht er auch noch aus. Würde den Fuzion immer wieder kaufen! 🙂
Preis-Leistung ist Top! Der Vaporizer ist sehr gut im Geschmack und wirkt sehr hochwertig. Für das Geld bekommt man wahrscheinlich nichts besseres. Vor dem Kauf sollte man allerdings wissen das der Vaporizer relativ klein ist, d.h. die Kräuterkammer ist dementsprechend auch nicht so groß. Da man aber den Vaporizer aber mehrmals hintereinander benutzen kann, ist es für mich kein Problem, da man immer wieder nachfüllen kann.
Pleasantly surprised!! In this price range for sure one of the best, if not the best!! 🙂 Awesome design, nice weight and very nice lcd screen ! Worth the price!
Perfect balance of quality, functionality and price. My compliments to the Packaging and Product designers - unboxing was a pleasant experience & I like how the combination of black and green works. The Vape itself feels pleasant to the touch and I like the quality of the plastic used.

My impression: - Surprisingly compact - Quality plastic feels pleasant to the touch - Almost no smell and very neutral otherwise - Simple controls ( read the manual tho =) - Display and buttons are comfortably positioned - Easy to use with one hand - Micro-USB port for charging

My specific requirement was - the ability to control the heating in a wide range - works perfectly (100* - 230*). All-in-all, just what I wanted for my use case=)