NEBULA ONE – 2nd Generation Herb Vaporizer
The Nebula One is perfect for anyone wanting a herb vaporizer which is simple to use, affordable, and packs a real punch. With one button to operate and five temperature options, just set easily and using our quick heating system within 30 seconds you are ready to vape.
Enjoy your herbs and flowers just the way you like them.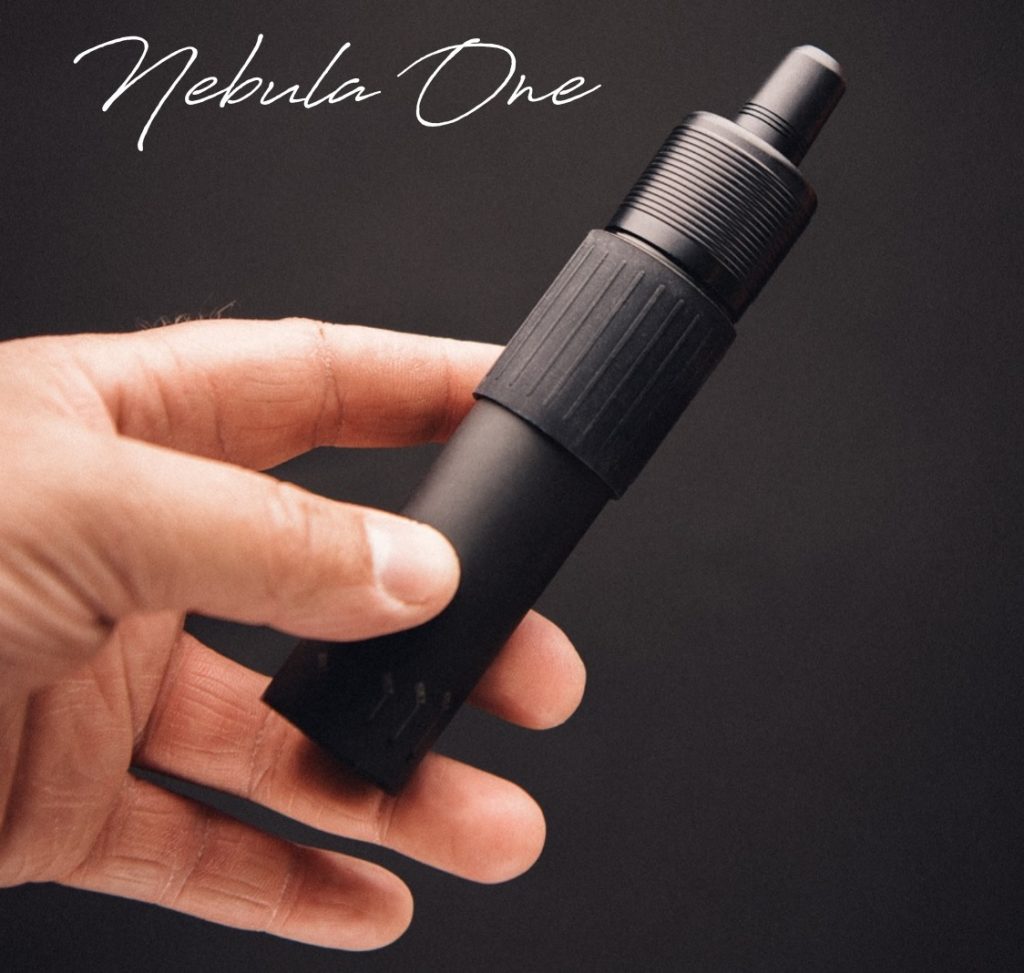 Patent Pending Helical Chamber.
At the core of the Nebula One, is a patent pending ceramic heating chamber that utilizes a helical air path channel to provide both convection and conduction heating simultaneously.
With this specially designed ceramic heating chamber, it gives you at least 25% faster and smoother vaping experience, compared to any other pen-style vaporizer on the market.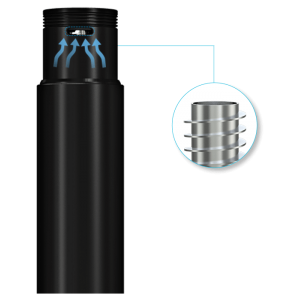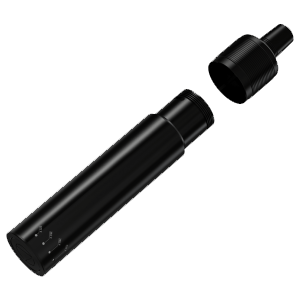 Simple yet powerful device.
Ready for a new experience?
Included in the box is a water pipe adapter to turn your vaping experience to the next level.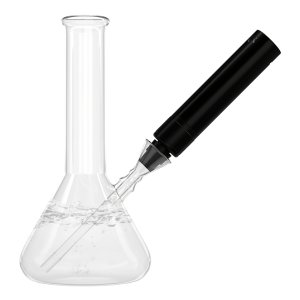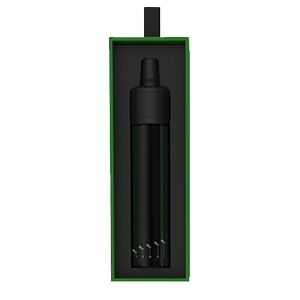 All included. 
1 x Nebula One Herb Vaporizer
1 x Silicone Sleeve
1 x Packing Tool
1 x Extra O Ring
1 x Cleaning Tool
1 x Water Pipe Adapter
1 x USB Cable
2 x Stainless Steel Mesh
1 x Quick Guide
Surprisingly impressive! I wanted to give the Nebula One a couple of weeks of use before I wrote a review, and after a very hazy fortnight, I have found the capacity to once again speak and type. It works, it works well. For the price point, I wasn't expecting all that much, but I have been pleasantly surprised. Very good build quality, very easy to use, and produces a great hit. I love it! My only issue is that the main body doesn't seem to come apart, making cleaning the heating chamber and swapping the gauze a bit difficult (if Nebula read this and have any suggestions, I'm all ears!). One word of advice with this vapouriser (and all other vapourisers, for that matter), is make sure you do keep it maintained and clean it regularly. The mouth piece fills up with residue quite quickly which can impact on the intensity of the hit and the flavour. This part can easily be taken apart and cleaned properly. Anyway, it's getting 5 stars from me purely due to the fact you get so much bang for your buck! (I'm also saving a fortune on the amount of 'herb' that I'm getting through). Merry Christmas! x
Highly......and highly? recommend. Love this little thing. Don't try to put too much in, you really don't need to. Flavour and effects from whatever you put in there are maximised but there is no smell, making it very discreet. The multi function button on the bottom works well and unit just feels well made and nice in your hand. Obviously the inner chamber gets very hot bet the outside, where you would hold etc, never gets "too hot" or anything and actually is nice on the hands on a cold evening. Delivery was next day and everything you need (except dry herb) comes in the box. The unboxing experience itself is very satisfying and you feel like you are unboxing a premium product.
Honest review. Now, regarding the vaporizer. I have been using it for the past two weeks and I must say that for the price you get a well built product that does the job properly. The battery life is great, good for at least 3/4 uses (chamber full) at medium/high temperature, but I would have liked to see a way to swap batteries in case of malfunction. The mouthpiece gets a little hot, so you have to be Careful not to burn your lip on a little piece of metal inside the cap. However, if you use the water pipe adapter on top of it as a cover you are golden. Regarding the water pipe adapter, I have been using it so much with my glass and can't get enough of it, one of my best experiences so far. Wish you could assemble the device for better cleaning and can't say much about long time durability, but for now it's doing the trick.
Top notch vape. My Nebula One arrived today (already fully charged which saved time), so I set about prepping it for use straight away. After filling the heating chamber and activating on 400 degrees, I was surprised at how long you get to inhale (you don't feel rushed to get the benefit unlike some other vapes at a similar price). In all, comfortable to hold, easy to use and looks sleek. Highly recommend!
Amazing Vape! This is an amazing vape! Very easy to use and clean, great taste and heats up really quick. I was so surprised how good this was due to the price. I would recommend this to all my friends.
Wirkungsgrad Einwandfrei, sehr gutes Preis, Leistungsverhältnis. Der Start der Vape ist selbsterklärend, nach kurzen Testen konnte ich auch schon den 1. "Durchgang" starten, in den Kopf habe ich zirka 0,15- 0,2 g "Kräutermischung" gefüllt und es sofort auf 420° Fahrenheit ( zirka 215°C ) erhitzen lassen. Nach ein paar Sekunden warten konnte ich auch sofort in den Vergnügen Des 1. males kommen. Ich habe ein paar kräftige Züge genommen, und muss sagen eh... gefällt mir wirklich sehr gut. hätte ich nicht Gedacht das es mich von dieser kleinen Menge so Hoch bringt (ich verwende aber auch eine "sehr gute Kräutermischung". Ich kann das Gerät wärmsten Herzens weiterempfehlen, echt sein Geld wert"
Sympa pour un premier essai. Le nebula one a été reçu dans les temps. Il correspond a la description. C'est plutôt bon rapport qualité/prix pour une première expérience. La packaging est soigné. L'appareil a de belles finitions avec un poids convenable et une bonne prise en main. Il est discret. L'utilisation est relativement simple une fois qu'on a pris le temps de comprendre les consignes du petit livret fourni. Il est possible de faire une petite dizaine de session sur une charge. (D'un maximum de 5 grosses à 10 petites taffes chacune) A noter cependant qu'il est dommage que l'objet ne soit pas démontable pour changer la batterie lors des longues soirées loin de l'électricité... Je recommande aussi de se procurer un embout bubbler en verre pour plus de confort (l'embout en plastique n'est pas très agréable, chauffe fort assez rapidement, et rend l'appareil inutilisable s'il est abîmé, usé, mordu...)
Top zufrieden. Preis Leistung ist top. Funktioniert einwandfrei und ist wirklich lecker. Am Anfang dachte ich es ist nicht zu gebrauchen weil es so nach Plastik gerochen hatte. Jedoch habe ich es vor dem ersten Test mehrfach auf voller Temperatur laufen lassen. Danach war alles top. Kann man nur empfehlen. Das einzige was mich stört ist, dass das einstellen von der Temperatur nicht so leicht ist. Man muss sich schon ein bisschen mit der Anleitung befassen.