Nebula Titan Dry Herb Vaporizer
Our Best Herb Vape Yet
The Nebula Titan has been designed to be the best dry herb and concentrate vaporizer in every way. Adjustable temperature up to 230 degrees for the best vaping experience. A magnetic top cap with a large ceramic chamber. Glass replaceable mouthpiece for the smoothest tasting vape. A high quality TFT screen with a super easy to use interface, just three clicks and select your temp. Enjoy 5 or 10 minute sessions. Super high quality and robust construction. Vaporize either dry herbs or concentrates. The smoothest and most premium herb vaporizer we have ever made.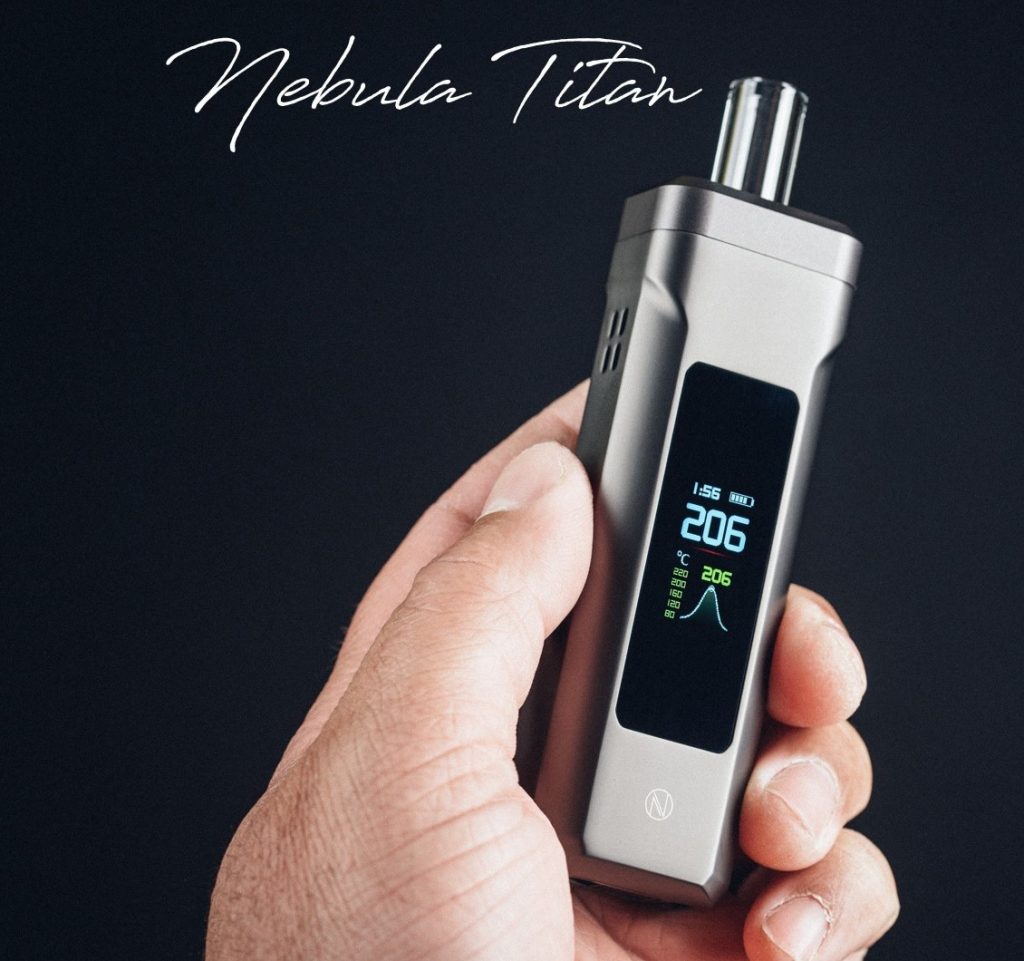 SOLID CONSTRUCTION – Designed with a metal Zinc Alloy case that gives a premium look and feel. Achieve full and flavourful hits every time with Nebula Titan Dry Herb Vaporizer. Featuring an adjustable air intake and an independent airflow chamber, this herb vaporizer provides you with a personalized vaping experience.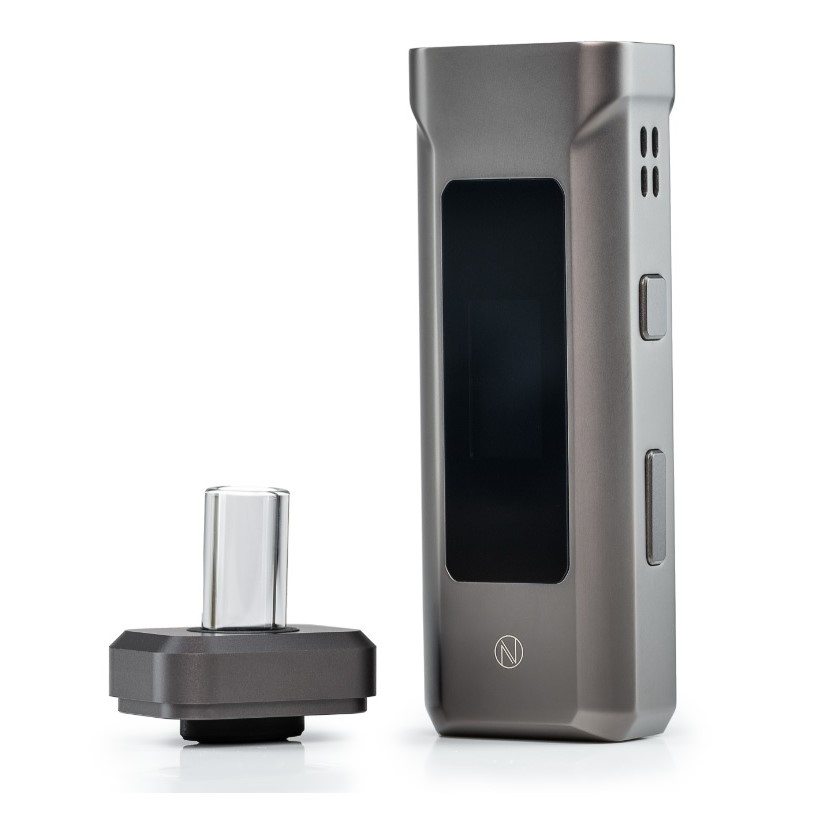 Precise Temperature Control
POWERFUL TEMPERATURE CONTROL – Select any temperature of your choice between 100-230°C on this dry herb vaporizer! 
QUICK HEATING – This electronic herb vape has an ultra-fast heating time that raises the temperature of the heating chamber from 0° to 230°C in under 35 seconds! The provided removable cleaning pick helps with hassle-free maintenance.
Easy Precise Operating with TFT Display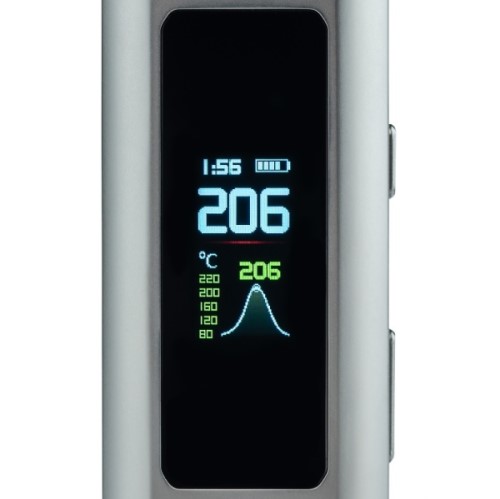 With a high-quality TFT color screen to display all the different parameters; shows battery level and temperature settings.
Whether you're charging your Nebula Titan or updating the firmware, the USB is the universal medium to maintain your vape in optimal condition. Charge at home or on the go.
1* Nebula Titan Herb Vaporizer
1* Magnetic Removable Top Cap
3* Cleaning Pads
1* USB Cable
1* Quick start Guide
1* Spare Glass Mouthpiece
1* Concentrate Pads
2* Oven Screens
1* Cleaning Brush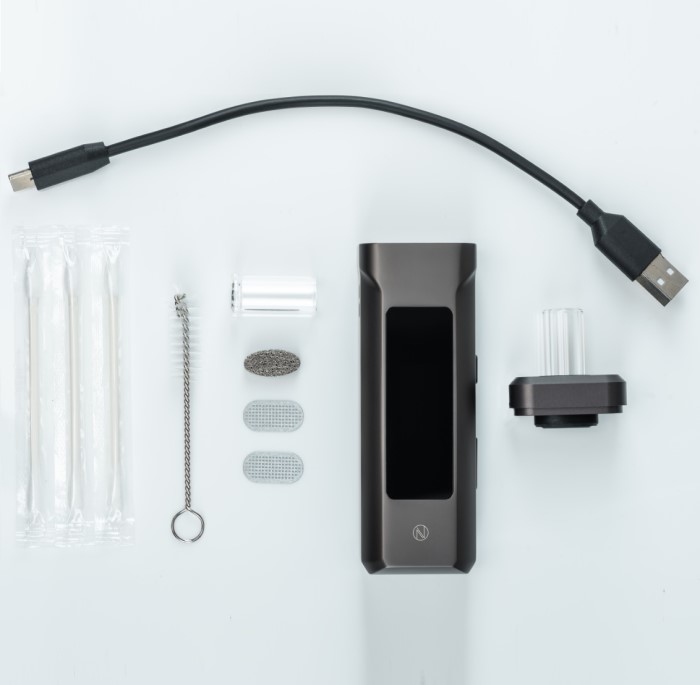 All our products are made under strict compliance with stringent manufacturing and quality standards. We provide a 2-year warranty on our vaporizer and have a dedicated UK customer service team available.
After making my way through many many vapes (both premium and economy) I can finally say I have found the all round premium vaping experience. This vape is fantastic to hold and has a very premium feeling in your hand. It has been produced using premium materials and you can really tell!! The heating process is both stress free and quick whilst the glass mouthpiece provides the smoothest vaping I have ever had from a vape. All compartments are easy to disassemble and clean, which is vital for me or anybody that uses their vape regularly. Overall a vape I will be definitely buying again!!
I have been using this vape for a few days now and there is no complaints from me so far! The standard of the vape is high, for the price range i'm fairly impressed. The functionality is great, the 5 minute timer starts going down after the specific temperature is reached, giving you a clear vibrating notice to let you know it's ready and when the session is finished. Depending on the material, the clouds you get are commendable.
I've been looking for a vape like this for a long, long time. Feels like it's very well made, especially for the price. I've not really liked previous hand helds I've tried but this one ticks all the boxes. Easy to use and clear instructions - big up.
Quality feel design. Stylish. Display great for temperature, battery level and session time. Easy to use. Instructions clear. Easy to take apart and clean. Smooth vaping. Also great for keeping your hands warm in the cold 🙂 Thank you nebula!