Nebula Titan Vaporizer iSmoke Review Article
The Nebula team have just released their brand new vaporizer to the market. The Nebula Titan is a weighty, futuristic-looking handheld dry herb vaporizer. You may remember our previous review on the Nebula Boost Decarboxylator.
Right out of the box, this thing feels impressive – The Nebula Titan features a sturdy ergonomic design, complete with a textured pad for gripping.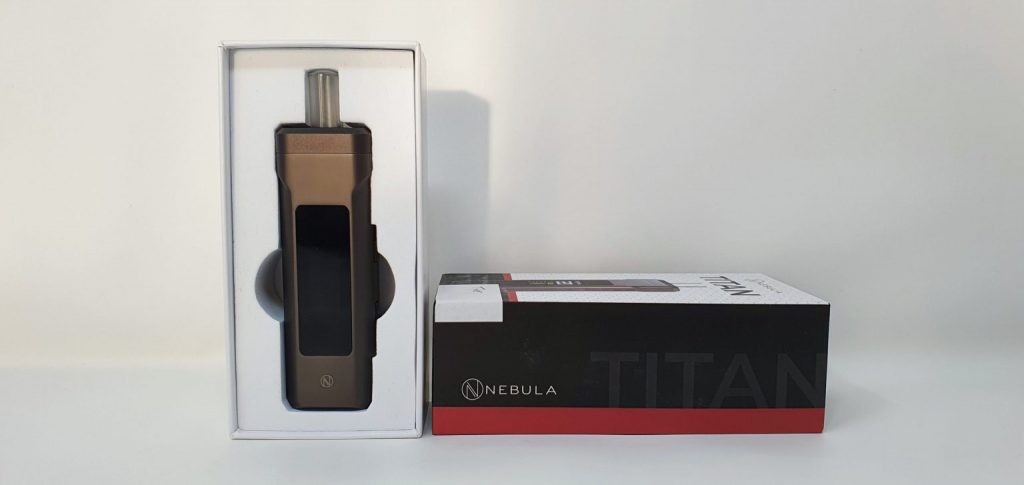 The screen is full LCD colour, and far superior to any other screens I have seen on a device. The Titan features a full-colour screen (I know right? only took until 2021) and has fast-charging capabilities via the USB-C connector.
The temperature goes up to 230 degrees celcius (446 farenheit) and this can instantly activated by double tapping the power button to start BOOST mode. This is designed for vaping extracts, as it is a bit hot for vaping flower, so the good news is you can consume your favourite oils and waxes using the Nebula Titan, so you are not just limited to dry herb vaping with this device.
The chamber is accessible via a magnetic top which pops off and on in a very satisfying way. The top can be taken apart for cleaning as well, and some cleaning accessories are included in the box with your vaporizer.
The chamber itself is on the larger side and can hold a good amount of herbs – I didn't test this thoroughly but would estimate 0.3g could fit inside vs. the 0.1g chamber size of some of my other vaporizers.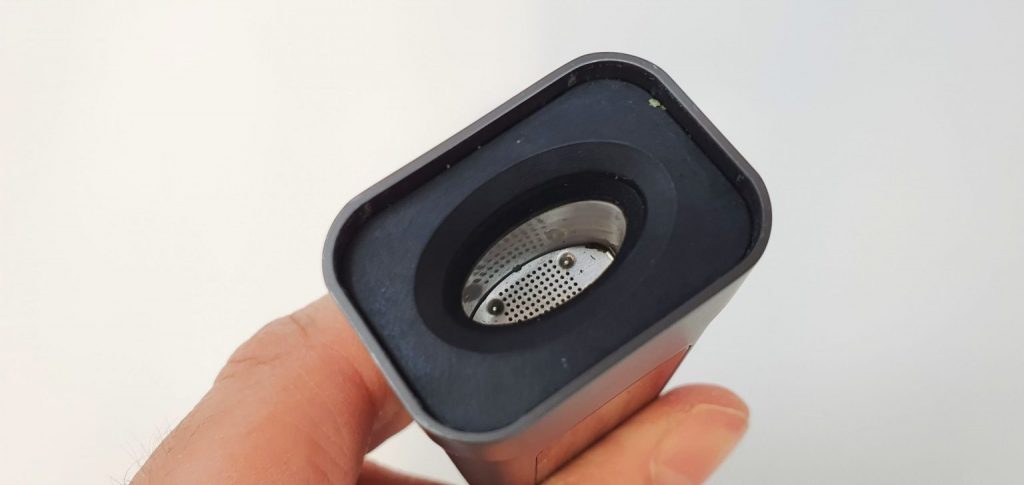 It heats up quickly – in fact, it is one of the fastest heating vaporizers I currently own, clocking in at 26 seconds to heat up to 180c.
And the Nebula Titan delivers a solid hit with short, medium or long pulls – as the device stays at the correct temperature so I dont need to push buttons or start inhaling to start the vaporization process, I can just breathe in and enjoy the tasty vapour this device delivers. The size of cloud produced depends on a couple of factors – whether I have the airflow open (TITAN MODE X1) or closed (closed gives a better cloud), and how much I have packed into the Titan's chamber.
This device retails at £79.99, which was surprising due to the features listed above. I think this is a great bit of kit, moreso because it's under £100 and can deliver a good cannabis vaping experience, is easy to clean, and comes with all the modern 2021 features I want to see in a vaporizer.
This one gets good marks from me. Tyler from iSmoke